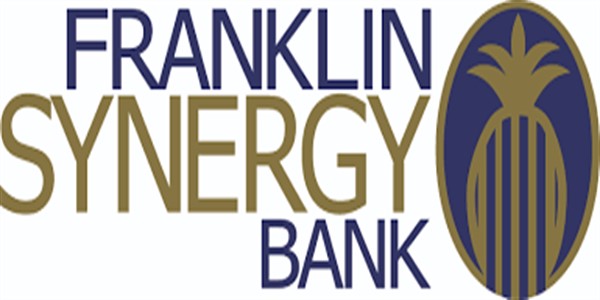 Franklin Synergy Bank
0.00
Certificates of Deposit
6.4/10
Online & Mobile Banking
6.8/10
Investment Services
7.3/10
Pros
Franklin Synergy Bank has good investment services.
Savings accounts of Franklin Synergy Bank is very good.
We recommend you to check opportunities of checking accounts of Franklin Synergy Bank.
Franklin Synergy Bank is a regional bank of Tennessee. It is also one of the most wealthiest companies of Franklin, TN. You can read our expert reviews and also user reviews about the bank on this page. Franklin Synergy Bank is one of the largest 200 banks in United States. They are providing commercial and personal services their customers. You can loan from the bank for several purposes. You can check those opportunities at the official website of the bank.
There are generally very good consumer reviews for Franklin Synergy Bank and it is showing the quality of good customer care services. The bank is providing excellent mortgage services. This is one of the upsides of Franklin Synergy Bank Another upside of the bank is there is beneficial card products for consumers and businesses. There are still very good opportunities on the bank which are related with auto loaning, constructions and lot financing. There is also an application of the bank on application stores.
Franklin Synergy Bank Info
HQ:
Franklin, TN, United States
Assets:
$4 Billion (approx.)
Location of Branches:
Regional
Products:

Mortgage
Auto Loans
Investment
CD
Online & Mobile Banking
Saving Accounts
Checking Accounts
Credit Cards
Franklin Synergy Bank Locations Near Me