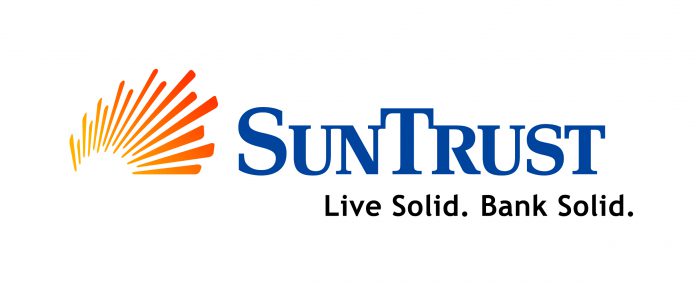 Certificates of Deposit
7.9/10
Online & Mobile Banking
8.6/10
Investment Services
7.6/10
Pros
SunTrust Bank is one of the most growing banks of United States at the moment.
Bank's travel and no APR credit cards are very attractive for consumers.
Commercial and personal solutions are available.
You can find any finance product you need on the company.
SunTrust Bank is a United States bank which has headquarters in Atlanta, Georgia. It is one of the largest banks in Georgia and nearby states. You can read customer and expert reviews for the bank on this page. If you are also a customer of SunTrust, please feel free to review products of the bank. SunTrust Bank is providing good commercial and personal banking solutions for their customers. Their prices and fees are very reasonable. Their credit cards offering many beneficial opportunities to business owners and consumers.
SunTrust Bank has good reviews for their credit cards. Especially their travel and cash back credit cards are very good. Other than that mortgage interest rates are very good in the bank at the moment. You can get more information about those products at the official website of the bank.
SunTrust Bank Info
HQ:
Atlanta, Georgia, United States of America
Assets:
$214 Billion (approx.)
Location of Branches:
Regional
Products:

Mortgage
Auto Loans
Investment
CD
Online & Mobile Banking
Saving Accounts
Checking Accounts
Credit Cards
SunTrust Bank Locations Near Me